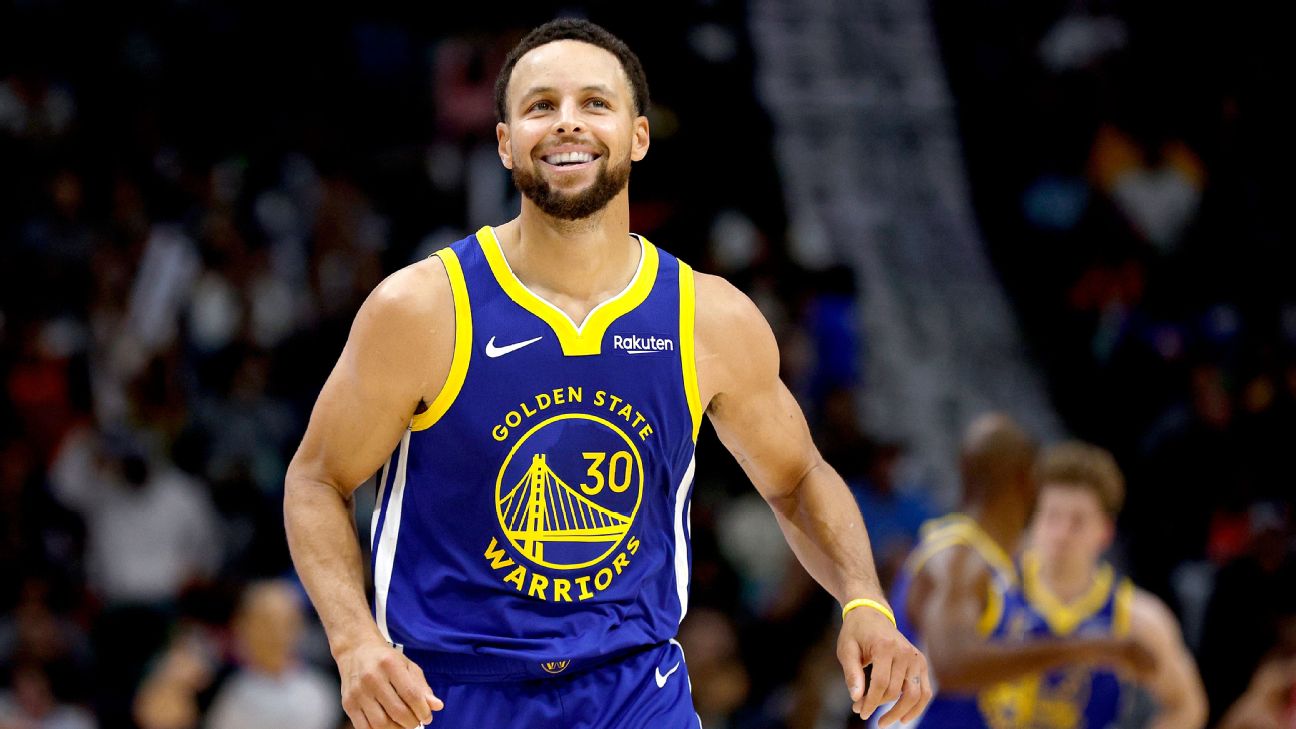 Golden State Warriors star Stephen Curry is in the starting lineup for Saturday's game against the visiting Oklahoma City Thunder.
Following a hard fall Sunday while playing the Minnesota Timberwolves, Curry missed home games against the Wolves on Tuesday and the Thunder on Thursday. An MRI taken earlier in the week had shown no structural damage in the point guard's right knee.
The Warriors, who have lost five straight, won't have guard Gary Payton II on Saturday due to a strained muscle in his left foot. He is set to be reevaluated over the weekend.
Curry is averaging 30.7 points per game on 48.8% shooting from the floor, including 44.6% from 3. He has scored at least 30 points in six games, while putting up 40 or more in two.
Information from ESPN's Kendra Andrews was used in this report.